GLOBAL LEADER IN THE SAFETY TECHNOLOGY
ARCIS® is a Canadian corporation that is a profound global leader in the glove manufacturing industry with 25+ years of experience. ARCIS® specializes in the development, manufacturing and distribution of high-quality gloves for Hand Protection. ARCIS® is located in Montreal and has State of the Art manufacturing facilities located in Vietnam and Pakistan. Our Montreal office and our Vietnam manufacturing facility both have R&D and safety testing facilities for hand protection. ARCIS® products are developed by our engineering research and product development teams working hand-in-hand with designers in Europe and North America.
To improve our products' performance, we work with CTC and UL labs for comprehensive materials and product testing. We develop products for specific requirements to meet and/or exceed our customer's safety needs and technical specifications. Our engineering design approach, combined with our testing facilities, gives us the tools and confidence to develop advanced new models that are better and safer in every way. We design products that deliver the highest standard of protection, durability and ergonomics.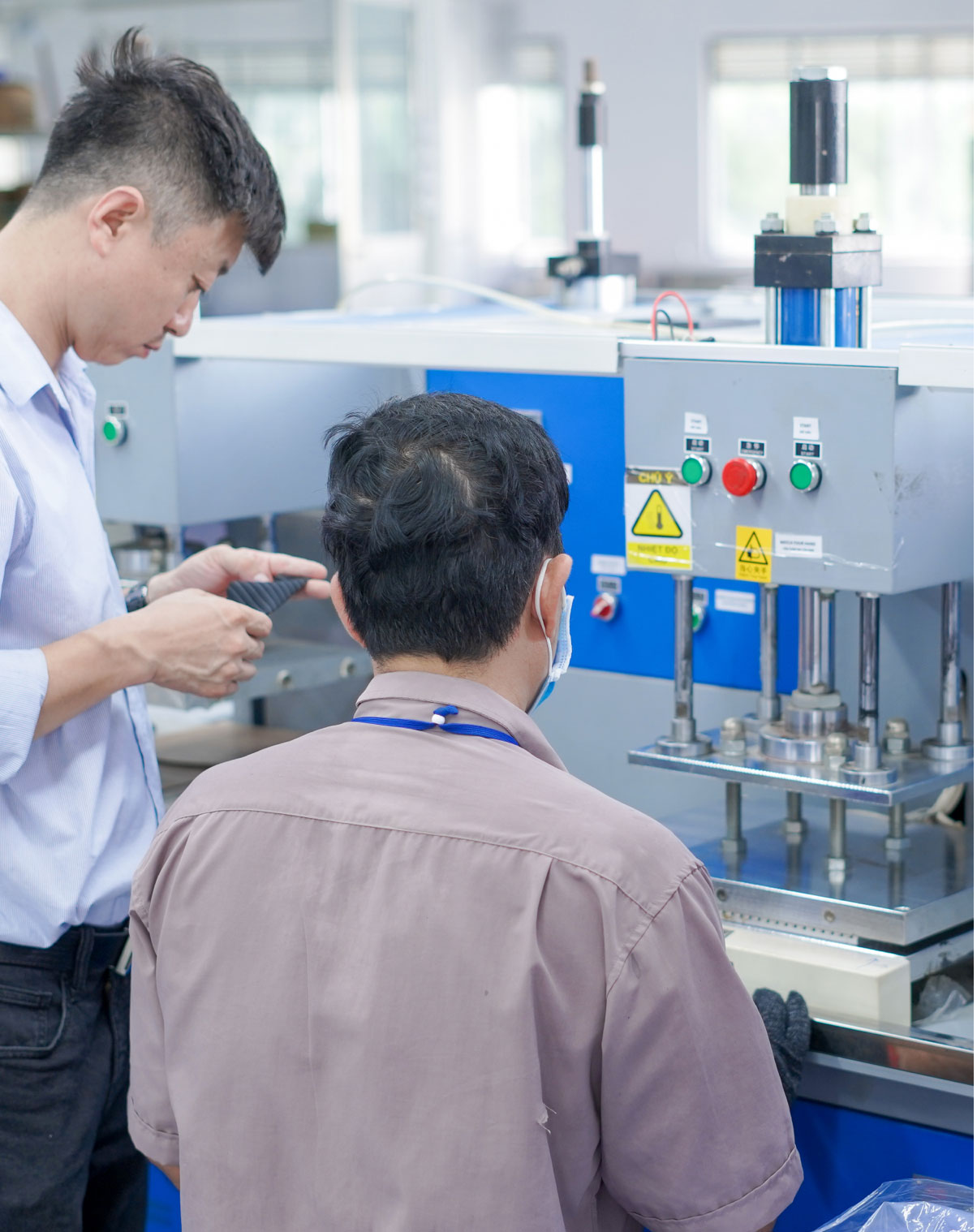 COLLABORATION
One of our long-standing Goals at ARCIS® has been technical innovation in the Safety and Sports Industry. We are a leading manufacturer in Impact Protection Technology with the highest quality products on the market. ARCIS® impact protection gloves are developed with the revolutionary technology of Carbon. Carbon is the company behind the ground-breaking invention of the Digital Light Synthesis technology. Our technologies in impact protection have set up new standards in the industry. Our products deliver the highest possible levels of protection, without sacrificing comfort and dexterity. You need Protection Gear that keeps you safe and allows you to perform your tasks without any fatigue.
Our products make everyday life safer at tens of thousands of workplaces Globally. Thanks to our close relationships and cooperation with researchers and worldwide customers, we constantly receive suggestions for improvements as well as new applications that help us in developing new products. We value close contact with our customers as we are represented in most European and North American countries. This makes it easy to contact us when needing help and advice on questions relating to product development and shipments. We are committed to continuous improvement, maintaining the highest standards of safety excellence and customer support and satisfaction.
Work with us
We would love to hear about your next project and are excited to work together to help you achieve it!
We will provide you with any information you may need to start working with us. Our team replies to every inquiry with accuracy and professionalism to maximize your response.
"*" indicates required fields